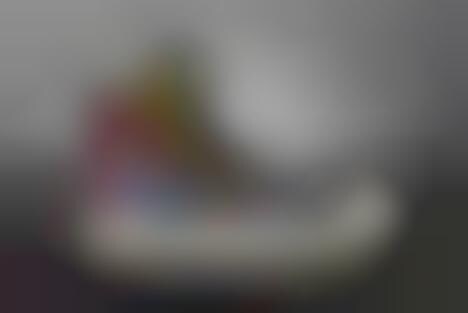 Roberto Cavalli Taps Fatima de Juan to Craft a New Shoe Print
In order to add an element of surprise, Italian designer Roberto Cavalli looks to Majorcan street artist Fatima de Juan to create the latest footwear offering for his fashion label Just Cavalli. Cavalli has always been focused on youth culture and brings forth a refreshing design process with this latest project. Fatima de Juan, also known as Xena had won a competition that the label held. Her winning design now decorates the entire upper on the elevated high-top silhouette.
The new Just Cavalli x Fatima de Juan shoe boasts her cartoon style design, which can also be found on walls throughout several cities all over the world. The winning artwork is featured on a black fabric canvas and exudes Xena's captivating aesthetics and the culture of graffiti.