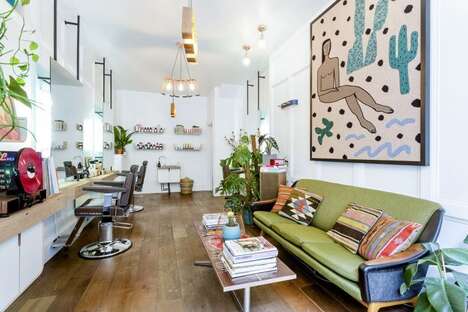 Ralph & Rice Refills Shampoo and Conditioner Products at a Discount
While many hair salons are focused on selling the hair products that they stock, Ralph & Rice is a forward-thinking sustainable salon that sets itself apart by encouraging product refills. Customers who return to the store for a shampoo or conditioner refill are able to take advantage of a £2 discount.
The only brand that Ralph & Rice stocks is Davines, a family-owned, international hair care brand that is focused on sustainability. Davines' Essential Haircare range uses minimal food-grade plastic and adheres to the guidelines of LifeGate's Zero Impact Project—the carbon dioxide emissions generated by the production of packaging are offset by the purchase of carbon credits.
Some of Ralph & Rice's other efforts to minimize waste include the use of towels made from recycled and recyclable waffled paper and secondhand furniture.
Image Credit: Treatwell